Introducing our 2022 MC's
Rochelle Courtenay
Founder and Managing Director
Share the Dignity


Ina Jurga
International Coordinator of Menstrual Hygiene Day, WASH United


Lillian Bagala
Regional Director
Irise Institute East Africa



Tina Leslie
Founder
Freedom4Girls


Scheaffer Okore
Emeritus Advisory group
Goalkeepers at Gates Foundation
Danika Revell
Co-founder and CEO
The Period Place


Dr. Dani Barrington
Lecturer in Global Health
The University of Western Australia
Mary Crooks
Executive Director
Victorian Women's Trust


Shayne Gilbert
Director
Share the Dignity



Dr. Elli Sugita
Professor
Graduate School of Human Sciences, Osaka University
Sandhya Chaulagain
Menstrual Hygiene Management Coordinator
WaterAid Nepal
Sumaira Lokhandwala
CEO & Co-Founder
HER Pakistan


Sana Lokhandwala
COO & Co-Founder
HER Pakistan




Dr. Annalise Weckesser
Founder
International Endometriosis Social Research Network
Ursula Maschette
Researcher and Consultant
Menstrual Health Promotion


Mandi Tembo
Founder - The Bleed Read
Research Fellow (MHM) - Biomedical Research and Training Institute
Bridgit Kurgat
Global Advocacy Manager
Days for Girls International



Diana Nelson
Global Advocacy Director
Days for Girls International



Dr Carmen Logie
Canada Research Chair
Global Health & Social Justice with Marginalized Populations


Amy Peake
Founder
Loving Humanity UK





Anne-Shirley Korave
Founder
Queenpads
Dr Julie Hennegan
Senior Research Fellow
Burnet Institute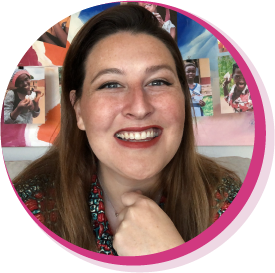 Geena Dunne
CEO
The Cova Project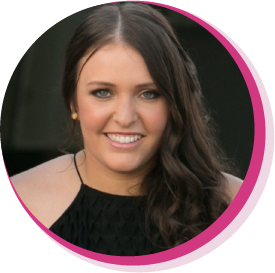 Jessica Palti
Co-Founder, Director and Mentor
Cambodia Rural Students Trust
Chelsea Huggett
Technical Lead - Equality and Inclusion
WaterAid Australia


Bronwyn Wright
Chief Executive Officer
Sir Brian Bell Foundation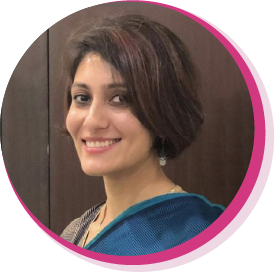 Tanya Mahajan
Director of International Programs
The Pad Project


Meenal Khare
Chief Operating Officer
Uninhibited



Terri Harris
Education Manager
Bloody Good Period



Dr A.J. Lowik
Gender Equality Advisor
Centre for Gender and Sexual Health Equity
Rosette Nanyanzi
Gender Technical Advisor
Ministry of Education and Sports Uganda
Minnie King
Founder
Women on Country



Suzanne Orr
Member for Yerrabi
ACT Legislative Assembly


Dr Nina Lansbury
Senior Lecturer in Public Health



Ashma Shrestha
Communication for Development Officer
UN Women Nepal


Emeli Anise
Programme Officer - GIRLS Programme
Fiji Women's Rights Movement
Have you got a story to share?

Are you an impactor, researcher, advocate or someone working in the menstrual health space?
We would LOVE for you to record a 10-minute Impactor Power Pack video explaining the impact you have made or the work you are doing on a local level!
Send your
Impactor Power Pack here
Would you like to hear leaders from around the world will come together with a united passion and purpose to discuss menstrual health management practices and advocacy? Join us!