Global Period Poverty Forum focus
BRISBANE, QLD AUSTRALIA | 10th -12th OCTOBER 2022
Shame and Stigma
Monday 10 October 2022
On day one of the conference we will focus on the shame and stigma associated with periods.
We will hear from experts in the field who will discuss:
- What is being done where
- Why shame and stigma around periods exists
- Research on shame and stigma around menstruation
- What impactors are doing to end the shame and stigma


Period Poverty
Tuesday 11th October 2022
On the second day of the conference we will hear from incredible activists working to end period poverty globally.
They will share insight into:
- Systematic issues that contribute to period poverty
- What impactors are doing to end period poverty
- Research and advocacy on period poverty
- Global movements working to end period poverty


Tools for Change
Wednesday 12 October 2022
On the final day of the conference we will discuss tools for change so we can continue to have a global impact after we leave the conference.
Researchers and impactors will share their knowledge on:
- Advocacy, research and impactors in education, health and policies
- Education and health, policy change
- Deeds not words - where to from here?
- Investment in menstrual health
Meet some of our speakers
9:00am – 4:30pm
Monday 10 October to Wednesday 12 October 2022
The Global Period Poverty Forum (GPPF) will be 3 days of participation, with discussion and action on how we can work collaboratively to address period poverty.
We will hear from world leaders in menstrual hygiene.
5:00pm – 7:00pm
Monday 10 October 2022
At the end of day one, the conference will feature a welcome reception.
This event will allow delegates to network and mingle in a social and relaxed setting.
7:00pm – 10:00pm
Tuesday 11th October 2022
Let's come together to celebrate the amazing global change we have made so far. Entertainment will include a live band, guest speakers and amazing live acts. Don your best dress or suit and join us for a celebration you will not forget!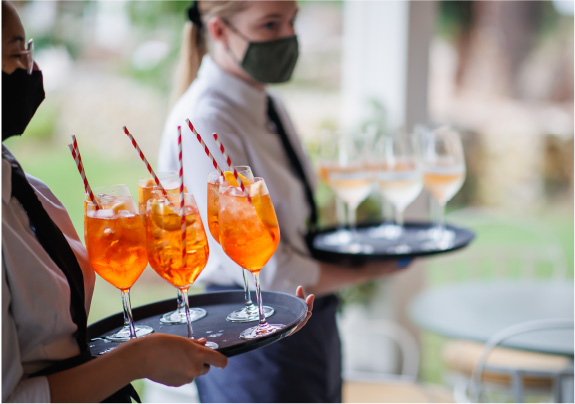 4:00pm – 6:00pm
Wednesday 12 October 2022
Farewell your new network of friends and colleagues while enjoying some tapas surrounded by some amazing artworks incorporating period products. These artworks have been made using period products supplied by U by Kotex from their seconds (e.g. damaged products that can't be sold or donated)!
Late Night Show
9:00pm - 10:00pm AEST
Monday 10 - Wednesday 12 October

Join Ina Jurga and Lillian Bagala via Zoom for the Late Night Show with highlights of the day, and additional key insights on the daily theme. This will be available to Zoom attendees each day from 9-10pm AEST.


We would love for you to join us as we come together with a united passion for ending period poverty. If you have any questions about the Global Period Poverty Forum fill out this contact form and we will be in touch!