ADVOCACY | IMPACT | RESEARCH
The Global Period Poverty Forum (GPPF) will bring together world-class speakers, outstanding researchers and those making a global impact for three days of extraordinary development and learning around how WE can unite to end period poverty.
$795.00 per person (AUD) - In person three-day ticket
$295.00 per person (AUD) - Online three-day ticket
BRISBANE, QLD AUSTRALIA | 10th -12th OCTOBER 2022
9:00am – 4:30pm
Monday 10 October to Wednesday 12 October 2022
The Global Period Poverty Forum (GPPF) will be 3 days of participation, with discussion and action on how we can work collaboratively to address period poverty.
We will hear from world leaders in menstrual hygiene.
5:00pm – 7:00pm
Monday 10 October 2022
At the end of day one, the conference will feature a welcome reception.
This event will allow delegates to network and mingle in a social and relaxed setting.
6:30pm – 10:00pm
Tuesday 11th October 2022
Let's come together to celebrate the amazing global change we have made so far. Entertainment will include a live band, guest speakers and amazing live acts. Don your best dress or suit and join us for a celebration you will not forget!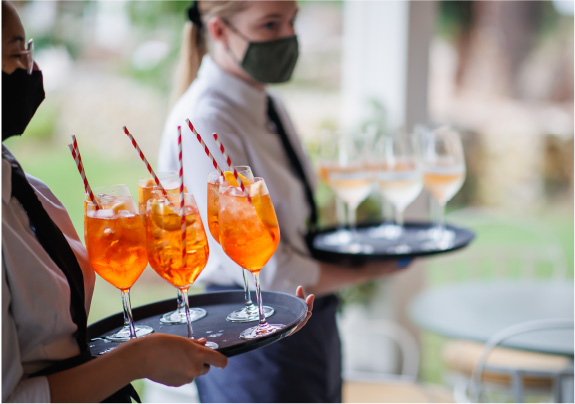 5:00pm – 7:00pm
Wednesday 12 October 2022
Farewell your new network of friends and colleagues while enjoying some tapas!
The Global Period Poverty Forum at a Glance...
Period Poverty
Period poverty refers to the inadequate access to: sanitary products, education about menstrual health, toilets, and handwashing facilities. People who experience period poverty are unable to purchase the menstrual products they need so they can go to school or work, and participate in daily life. Period poverty causes physical, mental, and emotional challenges which can make people feel ashamed for menstruating. This reinforces the stigma that surrounds periods and prevents individuals from openly talking about it.
Shame & Stigma
Period shame and stigma is a broad term to describe the discrimination faced by people who menstruate. The shame and stigma surrounding periods can affect people physically due to a lack of access to sanitation supplies and can affect people mentally from the verbal shaming of menstruation. Shame and stigma results in a lower quality of life for those who are confronted with it. This is why we need to educate the world that menstruation is normal and natural, occurring monthly for about 40 years for everyone who has a womb.
Education, Health & Policies
Experiences of menstruation can be very debilitating, yet we have been compelled for years to mask their existence in the workplace, at school and at home. Slowly policies are changing around the world to include menopause and menstruation leave in workplaces, to remove the tax on sanitary items and to mandate free period products in schools. Continual education in this space will lead to ensuring every woman, child and person who menstruates is afforded the dignity they deserve.
Together, we can end period poverty
Thank you to the following generous sponsors
Get to know our Content Advisory Board
Would you like to hear leaders from around the world will come together with a united passion and purpose to discuss menstrual health management practices and advocacy? Join us!