#ItsMyBloodyBirthday
This year marks my first anniversary being endometriosis free. To mark this auspicious occasion, I want to raise money to make the playing field equitable. Periods are one aspect of womanhood that's not controllable but is dictated by medical professionals who dismiss pain as "a normal event through periods". 
Help me to change the lives of many women and girls.

I'm taking donations to help fund Dignity Vending Machines. These are a world first innovation that provides free and dignified acess to period products.  Each donation will help fund period packs which restock these machines and ensure that women do not feel ashamed or embaressed when dealing with their period, or about needing to ask for help. 
I appreciate any support you are able to give because together we have the power to change the world.
Share the Dignity
Share the Dignity works to make a real, on the ground difference in the lives of those experiencing homelessness, fleeing domestic violence, or doing it tough. They distribute period products to those in need and work to end period poverty here in Australia.
When someone is doing it tough, the last thing on their mind should be dealing with their period.
They assist those in need by collecting thousands of period products each year through collection drives and campaigns and distribute them directly to charities across Australia.
My Updates
My son
Tuesday 9th Feb
My son, the one who had every reason to be falling apart and be irrational. Out of all of the last four years. He's become resilient, responsible, and capable of handling with change as much as anyone with autism can be. 
Share
Lexi
Tuesday 9th Feb
My 2020 rescue dog who is forcing my hand to move. Lexi is a toddler with lots of energy to burn. 
Share
My Story
Tuesday 9th Feb
I've been a single mum for 14 years. I've had to sacrifice, settle and sort out how to do all of the juggling on my own. I had my baby when I was 20. Before him, my body wasn't on a mission to what I like to describe as, self implosion of maximum pink mist. After him, it was akin to sitting on a crate of dynamite each month then swimming in a bowl full of jelly. 
My story is intertwined with my son, he was diagnosed with autism spectrum disorder when he was 4. I decided then, that I wouldn't have anymore children and to have my focus on ensuring he lived a happy and healthy life to the fullest. I decided to be a special education and primary education trained teacher. 
I worked three jobs, full time uni and full time parenting and caring for my parents took its toll on me. I was diagnosed with depression at first, then my doctor and psychologist worked together to diagnose me with PreMenstrual Dysphoric Disorder, coupled with fatigue, I struggled but got things done. Intensive therapy appointments for my son, follow up blood tests and psychological appointments for me, full on right. 
My son was 11 when I became really sick, after a bike ride with my mother. In our quest to get fitter, we'd ride bikes as much as possible. Then, I jumped on my bike, got a sharp pang in my left side. I thought it was just an exercise cramp. Turned out that I needed to be whisked to hospital, where I spent 5 days. The longest I've been away from my son. The team at John Hunter Hospital found endometrial cysts the size of fists, endometriosis filled both Fallopian tubes, collapsing my right tube.  So months later, I had my first surgery. At post op, my surgeon answered my question about having a hysterectomy with another question which absolutely gutted me. "What if your future husband wants to have kids?". I was incensed, outraged and speechless. 
I am an educated woman, capable of running a home, raising a child (with addiction needs), and working as a teacher. I believed that I was smart enough to know my body and what I wanted for my body.  Turned out my body belong to a man who could possibly want to marry me, except he'd be marrying my uterus, not me. That devastated me. My body should belong to me.
Fast forward a few months later, I got the pains and fatigue back, sent for more scans and tests. Turns out I had precancerous cells and cysts growing in my tube and ovaries. I saw my same surgeon to be booked in for surgery once again. Finally I was heard, I was booked in by a female registrar, named Mercy. Then on the 11th February 2020, I had my hysterectomy. I was home by the time my son celebrated his 13th birthday. 
The last thing I said to my surgeon at my post op 'thank you for finally listening to a woman about her body'. I'm happier, healthier and less hormonally irrational. I have my health, my son, and my dog. I have a new career, and I'm still happily single. The relationship you have with yourself is the only guarantee you have. I finally love myself. 
Share
Thank you to these #BloodyLegends who have donated to my #ItsMyBloodyBirthday!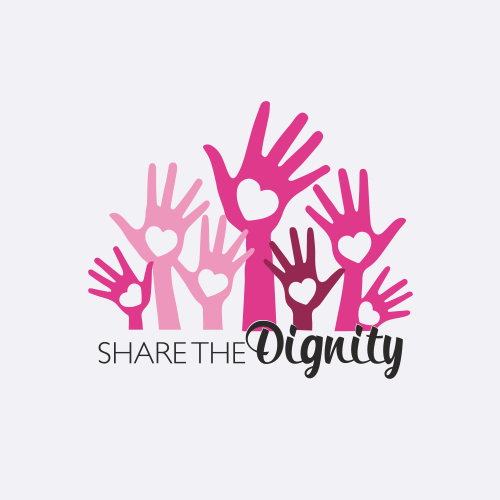 Kate Mitchell