Introduction
STRENGTH FROM DIGNITY 
lending my legs to charity
This is a wonderful opportunity and privilege for me to bring my passion and experience in long distance hiking to support our sisters, mothers and daughters by hosting this fundraiser walking the Bibbulmum Trail in the South-Western corner of Australia. The trail is one of the world's great long distance walking trails, stretching 1000 plus kilometres from Kalamunda in the Perth Hills, to Albany on the south coast of Australia. The trail winds its way magically through some of the most beautiful countryside, quaint towns, sand dunes, beaches and magnificent granite rocks.  With your encouragement by donating to this wonderful charity I will  continue walking till my goal is reached, supporting the  amazing work of a few to support so many of us .
All funds raised from this event will help provide free period products to those in need and give women and girls, the dignity they deserve when dealing with their period.  Any support you can give towards my fundraiser will go a long way, making a huge, life-changing difference to the lives of many.
About Share the Dignity
Share the Dignity works to make a real , on the ground difference in the lives of those experiencing homelessness, fleeing domestic violence, or doing it tough. They distribute period products to those in need and work to end period poverty here in Australia.  When someone is doing it tough the last thing on their mind should be dealing with their period.
About me
Every dollar you donate will be an incentive for me to stay on the trail for 3 months.  I walked the trail in April 2019 and completed that trek in 45 days covering 1138km.  I started in Albany and walked solo to Perth with my backpack, home dehydrated meals, necessary gear and fortunately some good physical fitness.
I have always enjoyed the pursuit of hiking and can enjoy it more now, that I have time on my hands.  The pursuit of long distance hiking revealed to me how each of us will manage challenge in our own personal way.  As women we will encounter a range of challenges both  emotionally and physically. Through my hike I will shed light on the work of Share the Dignity Charity that recognises that there are women and girls around us who are experiencing challenges on a real and personal level.  When we recognise that human dignity is central to our existence and it's not something we lose but  that it can be significantly diminished, we are then able to care on a deeper level and be of support.    
On this occasion you can leave your hiking boots and walking shoes in the cupboard and enjoy my walk along the Bibbulmum Trail as I introduce you to the wonders of the South West (WA). I will walk under the pseudonym  "whileiwasoutwalking" and will post to my facebook / Instagram under this name regularly.  Share the Dignity website will also host my log posts for your reading.  I look forward to hearing from you all and thank you in anticipation for your generous time and donations.
My Updates
Day 45: THE END
Thursday 3rd Jun
OFFICIALLY COMPLETED MY SECOND BIBBULMUM, this time 1083.5km.  At albany visitor centre signing the book ringing the bell.  Thanks to my amazing family for living like bachy's for 45 days and thank you to all who donated to Share the Dignity https://www.sharethedignity.org.au/fundraisers/estellebancroft/whileiwasoutwalking
Now, for pancakes and coffee in the backpackers kitchen - the lady that runs the place is specially making me a treat - I am so excited ! To eat hot pancakes 🤣
Share
Day 44: am I done
Wednesday 2nd Jun
Bibbulmum's diary 2021
Day 44: Am I done ? 
36.9km to go
Share the Dignity blurb: 
I want to take time again to thank all who have donated to @share the Dignity  - valuable contributions helping girls and women in personal situations which prevent them from participating in society because having their period not recognised as a right,  a privilege and a continuum of life is sad.  Not being able to manage your personal hygiene must be a debilitating situation excluding you from daily life leaving you ostracised and vulnerable.  Imagine if today, your contribution made the difference in one woman for one month,  how that could impact her psychologically for the good. https://www.sharethedignity.org.au/fundraisers/estellebancroft/whileiwasoutwalking
Hiker Challenge blurb:
I wake this morning wondering if I walk all the way to Albany aided by a lift around the inlet which shortens the kilometres (not sure yet but might be 4km, who cares when you done 980km 🤣🤣, or spend a night at Sandpatch last hut). 
When you have walked 980km - the toss up is not between distance of 2 different days but rather time.  Time it takes on a certain type of terrain, and sand is not easy and the paths are narrow, those conditions make for a longer day but the distance stays the same 🙈. For me at this stage, 12km (distance from Sandpatch to Albany) is the same as 24km (from Mutton Bird) it's how much time it takes. Let's see how today pans out 
Share
Day 36 - Showgrounds or bay walk?
Friday 28th May
Bibbulmum's diary 2021
Day 36: Peaceful Bay to Boat Harbour 880km DONE ! 123km to go
Peaceful bay beach vs Showgrounds 
My verdict is in .... which I would do again and definitely not the other one - click on my link to my charity,  leave a donation if you haven't already - and find out which way I'd walk again anytime 
Rame head to Peaceful Bay was a good decision.  In 2019 I double hutted boat harbour to Rame Head and arrived wrecked at Rame Head and said never again.  With peaceful bay closing for renovations (something I found out while on trail about 7 days out from expecting to sidle into the peaceful bay caravan park and purchase their famous fish and chips ) forced me to find alternate accommodation - I managed to wangle a chalet at half the price and had a wonderful noise free solo (no backpacker vibe) night to myself !!
The following morning I headed with purpose  for the beach walk around peaceful bay 4.4km but somehow I took a wrong turn out of chalets and ended up on the "official" Bibbulmum track which takes you to the Showgrounds - a name given to describe the awesome rolling hills, and whatever else - not sure - basically not impressed.  If it wasn't for the kangaroos or the canoe trip (which got the heart pumping) this route gets  a 2/10 whereas the peaceful bay beach walk gets an 8/10.  Keep the show ground loop if you can't cross the inlet or you have bad knees.  But definitely the whole section between Walpole and Peaceful Bay has been easy and quite peaceful (no pun intended). 
I'll post my boat harbour via william bay tomorrow and the decision to dodge the weather - again 
Share
Day 34: 800km plus done!
Monday 24th May
Bibbulmum's diary 2021
Day 34: arrival Walpole 811km
Temperatures at 8C with overnight of 3C.  MVP goes to @oneplanet -10C Bungle
It's been quite a walk from Northcliffe to Walpole - the change over from pea gravel to sand is WOW, it chucks your body around and suddenly 1 step forward becomes 1.5 steps back.  Steps being the operative word.  STEPS.  Strewth, there are steps everywhere. Mainly to counteract the erosion factor but I like to think that perhaps they were put there to make life easy - NOT!  😳. Two dunes entering Longpoint Shelter shelved any plans for me to double hut to Mt Clare that day. Literally, and painfully,  you had to allow your feet to slide back two steps before you could even grasp the sand with your walking poles or your next foot.  Even though I had a good 790km under the belt, it was all on solid, supportive and structured under foot surface.  Now, you are walking on a surface that moves, is not consistent and you learn quickly your knees and glutes are starting  to work differently .  If you have back issues entering this section, this day,  will in all likelihood kill you- it put pay to 2 guys walking along with me-  I have never seen them again 🤣🤣.  Also for info - more guys on trail (carrying way to heavy) than girls - I've only seen 4 women in this distance.    Another info point - the temps have dropped over night literally from a comfortable 17C to 3C and looking to get wetter and colder as I progress south 
I am in Walpole for 2 days now,  but I will need to move tomorrow and tackle the wet, slippery, fallen branches chaos caused by the last 2 nights winds - big wind.  But guess what, those that know me - I am loving this !!! 😂😂😂 - better than the northern section with its fires and diversions, not my favourite 
With approximately 200km to go please share my story of the Bibbulmum trail and let's raise a few more dollars for a good and deserving cause.
Share
Day 29: a floor with a view
Tuesday 18th May
Bibbulmum's diary 2021
Day 29: Pemberton to Northcliffe 609km done 
A floor with a view 
After the roller coaster section of the pre Pemberton area which includes the huts from Tom Road to Beedleup,  I entered a rest period of undulating hills.  Rolling grassy hills joined Warren to Schafer and onto Northcliffe .  This section is like the interval on HIIT (high intensity interval training), you can dial it back but not relax too much.  We wouldn't want that now, would we? 
There are heaps of people on the trail, I will share a shelter with anywhere up to 6 people a night I only had 1 solo night so far out at Dookanelly.  Covid has definitely made people explore their back garden . Some starting their walk in Doc Martin boots 🙈, same person carrying a leg of pork for the bbq under her arm, some having no clue what to expect and taking along 4 toilet rolls 😳, others carrying a wardrobe of clothes- not sure if they thought they were going out 😂, some insist on 2 bottles of Browns Brothers Tawny Port 🤕.  The amount of serious hikers are on the minimum, most "hikers" are out experimenting with their new found  state confinement, really a challenge.  
Today's montage is about my view of the ground when I plough along - a view of the ground, sometimes you just can't look up as it can spell doom with all the loose matter ready to trip you up. 
Share
Day 20: 500km done
Monday 10th May
💕HAPPY MOTHERS DAY 9 MAY 2021💕
Donate in link here 
The unofficial half way mark, 500km done (the offical marker is a bit down the road a boring straight up marker celebrating your achievement)
Always a pleasure to double hut a day to get into Donnelly River Village - a sort of spiritual rest place I reckon for the bIbb track hiker.  The staff here make sure that every need is catered for without fuss and a genuine caring #donnellyriver @donnellyrivervillage  The walk from Blackwood Hut to DRV is challenging to say the least and probably wouldn't advise a double hut unless you confident in your fitness and physicality to take on these hills and long flats, I always say the evil cousin to the hills are...the flats .  I can say the last 7km for me was "why oh why" 😂😂.  But the hours in the gym training, certainly paid off. I averaged 4.2km/hour with breaks every 2 hrs - Impressed with the 9.5hr effort 🙈🤪
Share
Day 18: Stroll into Balingup
Friday 7th May
Bibbulmum's diary 2021
Day 18: strolling into Balingup
a wet sploshy leaf bashing mess was this morning leaving Grimwade shelter.  Someone needs to do some serious trimming for at least 5km.  Clear skies made me ditch the rain gear but little did I anticipate the next 3 km would leave water pouring off me from the whip lashing I got from vegetation soaked by last nights rain (yes rain for 3 days)
Lovely walking into Balingup remember feeling from my first Bibbulmum experience, this time minus the blisters!.  The town is just ready and primed for a hikers welcome.  Tired feet don't have to walk far to find a cold drink, a good meal and a friendly visitor centre always eager to send you to the right spot. 
I stayed at the Post Office - newly renovated to accommodate hikers. At $40 I felt like I had hit the jackpot. Really nice, probably because still new but I loved the wall insert that could charge my power bank and phone at the same time!!  Tomorrow looking forward to my "mushroom breakfast" at cafe Mushroom 😂.  Then it's off to Blackwood hut 🙈 , and Cardiac Hill - I remember last time on that hill I said "never again" - and here we are. 
Share
Day 15: Turning south
Tuesday 4th May
Bibbulmum's diary 2021
Day 15:   Collie to Yabberup 
19.6km  
Total distance: 361.2km/1003km
The big turn south - for me at least - a mental u turn , not quite 500km but feel like I am going down 🤪🤣. 
An easy breezy walk, lots of prescribe burn remnants going to lush when the rains come
Basically doing one hut at a time now till Donnelly River - don't need those prolonged layovers in towns then.
Still enjoying my home cooked meals no Back Country for me 😂.  Might need a couple bags when I hit the Pingerup plains decided to cancel to long days might have company and don't want to bury the poor boy along the way . 
Enjoy the pictures 
Flick over and leave a donation it will be appreciated 
Share
Day 12: The drone of industry
Monday 3rd May
Bibbulmum's diary 2021
Day 12:   Possum Springs - the drone of industry filtering through the bushes 
The walk to possum springs was like a game of hop scotch, dodging water holes, potholes and mud filled digs.  The best part of this walk is that it's open road - something like back home behind Enoggera Dam, d'Aguilar National Park in Brisbane.  
Permeating the air ways was the Worsley Alumina Conveyor belt.  Actually forgot to take a photo of it as I passed underneath 🤣 too busy talking to family when I got momentary Telstra coverage .  This conveyor belt stretches 50km carrying bauxite from Mt Saddleback mine to the refinery. 
I crossed a suspension bridge 80m in length and 6m above the Murray River - it's a replacement bridge for the bridge burnt down in the 2015 fire at Lower Hotham. 
Made good time into Possum Springs with a long day ahead tomorrow of flats, which won't go unappreciated. 
Thank you to all those that have donated to my charity every cent is appreciated 
Share
Day 8:Not quite but close Gorillas in the Mist
Sunday 2nd May
Bibbulmum's diary 2021
Day 8  : Chadoora to Dwellingup  (township)
Not quite Gorillas in the Mist 🎥 , but close
Woke early again to capture that blue hour.  A cold night for some but my @oneplanet bungle -10C weathered beautifully. 
Enjoythe slow transition in the following photos of my walk into Dwellingup as the light appeared and the mist cleared. 
Day 8: 28/4/21 Dwellingup and Jarrah Forest Lodge 
I had not planned any accommodation for this stop and was prepared to be flexible with whatever came up. I found myself at the Jarrah Forest Lodge . A walkers cabin $55, shared bathroom which was MAGNIFICENT a large shared kitchen and extremely clean and well presented.  High recommend.  The only thing was that their was no clarity on laundry facilities.  The lovely manager was obliging and really kind about me using theirs for this once off - but perhaps my situation will cause some conversation amongst management because us hikers need a wash of clothes to commence the next leg of journey.  Nothing lifts the spirits more than some clean clothes.  I pretty much hike in the same stuff every day but for a change of socks and undies. Tomorrow off to Murray Campsite - a heavy down pour of rain predicted 😳😉
Share
Climbing a challenge Mt Cook
Wednesday 28th Apr
Day 6: 25/4/21 Gringer Creek  Campsite via Nerang campsite 
Leaving Mt Cook campsite with Mt Cook looming over you the whole night definitely lived up to it's reputation.  A great, solid walk to the top with some amazing views,  as far as the Western Australian sky line would let me.  With a distinct fire season glow hanging on the edges of the horizon gave a soft pink glow to the light making the rocks that characterise Mt Cook even whiter. 
I thought about the climb out of Mt Cook today as a challenge.  A challenge has an up and down and somewhere in the middle is the piece where there might be understanding or perhaps a  reconciliation of the thought or action.   I thought about the girls and women I was walking for,  to raise funds to help support them through their challenge - a challenge only, because perhaps we in society see girls stuff  as other worldly or perhaps don't even understand it.  Perhaps someone is suffering economic hardship or facing a deep personal struggle at home and does  not have the means to afford basic feminine and health hygiene products as most of us do, because of our fortunate economic or social position in society.  I can only imagine their challenge as I climbed up to the top, took in the view considering my good fortune to have whatever I needed in life and then  walk down the other side (not necessarily any easier ) and plateau out at the end to prepare for the process to be repeated.
Take a moment to consider how you are able to transition through challenge and perhaps someone else might not.  Your donations to the charity I am lending my legs to over these 1000 plus km's will go such a long way in making some young girl, young mother, mature women or grandmothers day a little easier.  Thank you everyone, let's share the Dignity
Share
Day 4: Mt Cook Campsite 112.3km
Wednesday 28th Apr
Oh boy!  How quick one forgets.  Mt Cuthbert and Mt Vincent, ouch.  But first, Canning Campsite last night - what a lovely walk into Canning from Brookton Highway and a beautifully presented campsite , congratulations to the team who nurture canning campsite, well done.  I wasn't sure when I tucked in for the night how I was going to tackle going through Monadnocks Campsite to Mt Cooke Campsite, was I double hutting or was I not? Lurking in the back of my mind was the fire diversion from Whitehorse Hills  (closing Whitehorse and Mt Wells for prescribed burns) to just before Chadoora.  A prescribed burn notice was put in place  just before I arrived .
Waking at 330am, easy for me because I have a mission 😂,  started walking at 445am in the dark.  Loved it.  The walk to Monadnocks Campsite lends itself to a dark walk, hallelujah it was cold.  Love the cold. Enjoy watching the light change in front of me. 
Share
Day 2 Ball creek to Waalegh
Thursday 22nd Apr
This section 21/4/21 was insane I clean forgot what a struggle many hills can be.  I consider myself in peak physical condition but when u get hills like this so soon into the walk it does two things, can fast track your quads into a whole other stratosphere or totally wreck you.  I felt a bit of both 🤣🙈
I have a comprehensive blog on my Facebook page Whileiwasoutwalking and my Instagram account with the same name. I'll take an excerpt from day 2 and put it in here Incase you have either.
Firstly THANK YOU 💕 to my enthusiastic and Generous donators yesterday.  I am working on the technology to email from the website thank you letters, with limited wifi and battery I am
picking my battles . 
I am still alive, started the day at 430am with mine blasting close by.  Thank goodness for my @oneplanet -10C sleeping bag !  There were a few unhappy people last night who got very cold.  I know that feeling of getting super cold  from Bibbulmum 2019, can become a very painful experience. Already had to share my experience of sleeping with an underrated sleeping bag , hope it's works for them will let you know. 
Breakfast (see photo) is an all time
South African favourite- not!, all good  South African kids are forced to eat this stuff at some point, even if it's only once in their lives🤣🤣 - Chocolate flavoured Pro Nutro.  Food, and eating takes a good 5-8days to acclimatise to, with your body burning thousands of calories a day you have to force yourself to eat before bed so your body can recover overnight . I average around 4k to 7k calories a day, and have a diet designed and dehydrated for consumption on the trail straight from my kitchen.  
Share
Day 1 Ball Creek Campsite
Wednesday 21st Apr
20 km 
Day 1
Guthooks 20.3km
Bibbulmum foundation 24.6km
It was a tough day because of a  later start.  experience has shown that as  the days progress I will  get into a routine and things will ease up a bit around logistics and be execute rather than mental, the daily grind of walking and crawling around on your knees in ones tent will become everyday . 
The umbrella was  awarded MVP  of the day and the Debbie downer award  went to the charger and charger cable which I left behind at my overnight stay.  Now I have to call on my trail angel @Ben Kolinski to come to my rescue and bring those items from my pre trail overnight stay to my parcel drop on Brookton Highway, Friday - but not is all lost,  as I arrived in Ball Creek campsite (day 1's campsite) I introduced my self to a very organised man, John from Sydney , if he would loan me his charger cable for my power bank in exchange for a bag of pretzels ! 
Turns out the pretzels weren't the  deal breaker I had hoped for, but rather that I commiserated with him over the hills of today and shared his pain with regard to a very heavy pack he was carrying , 25kg's 🙈😳.
I enjoyed the experience of starting the trail where  I ended in 2019, walking South  is definitely going to be a different experience.  I get  a bit excited about the prospect that I am walking towards the sea as opposed to, away from it , like the first time.  There will be lots of interesting stories to come over the next couple of months but I also want you to remember why I am walking this time.  It's always nice to do something for yourself but so much more rewarding when u can take a talent and turn it into something that benefits someone else.  Share the Dignity needs us to remember them and support them. everyday I walk I know that girls and women I am doing this walk for, will achieve amazing things if they are able to care for themselves @sharethedignity
Share
Thank you to my Sponsors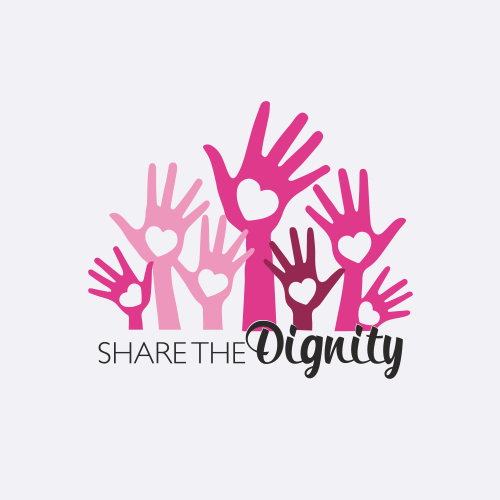 Doug Bartlett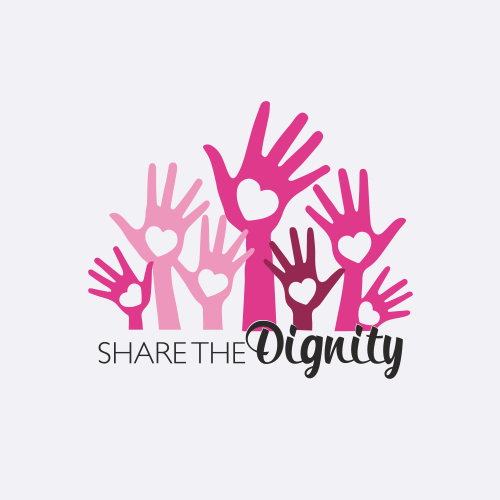 Vivienne Johnson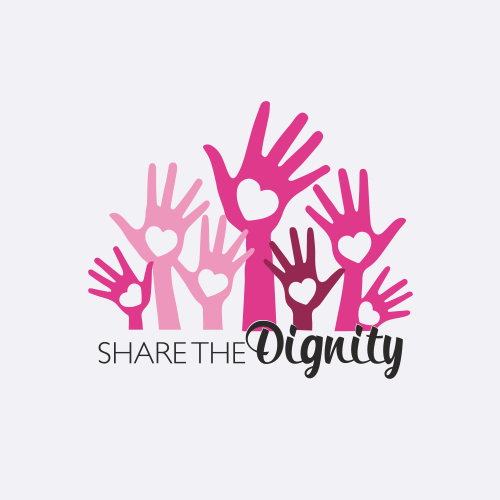 Peter Conway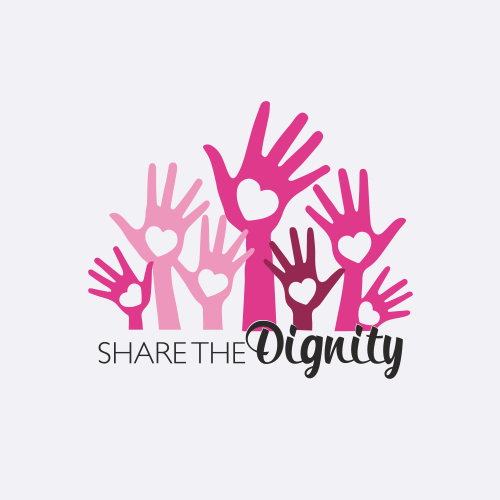 Leonie Bell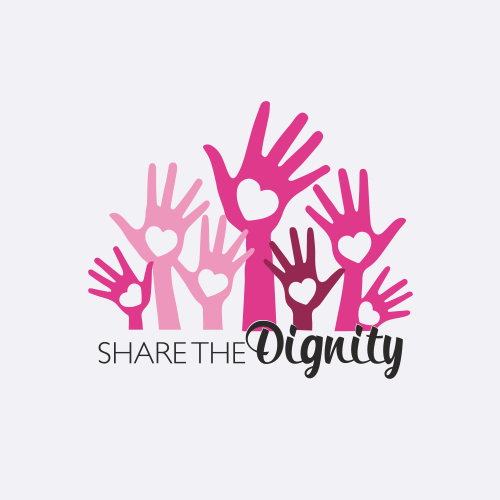 Mtv Environmental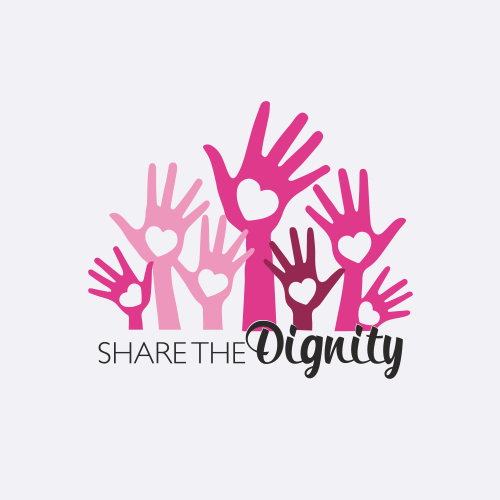 Anonymous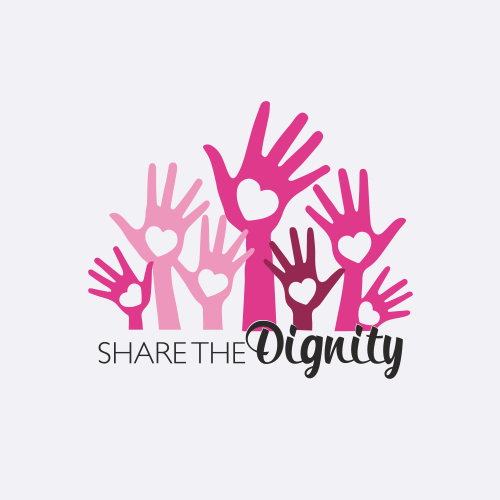 Ellodie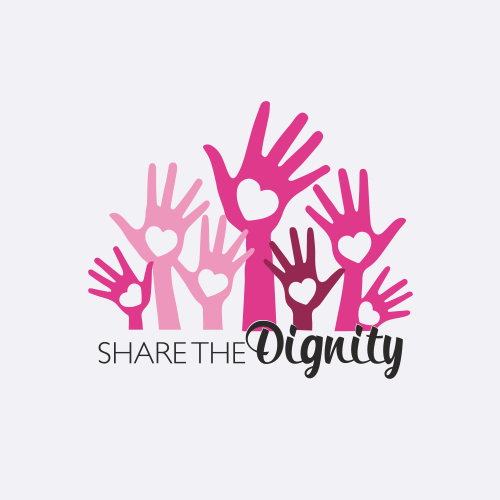 Shaun, Sarah, Lucy Nd Char Ferris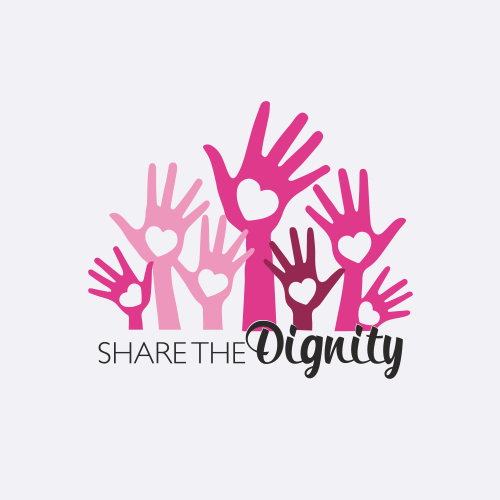 Mark Garrahy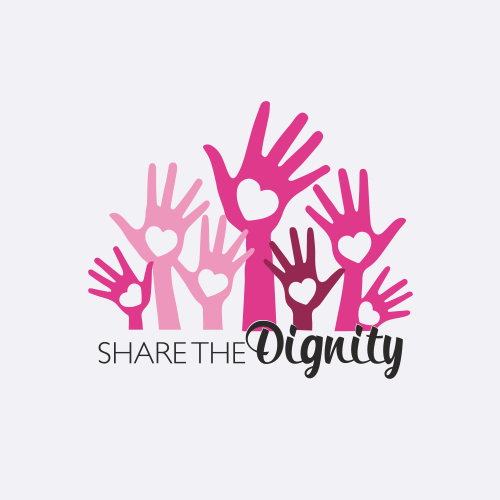 Katy Steele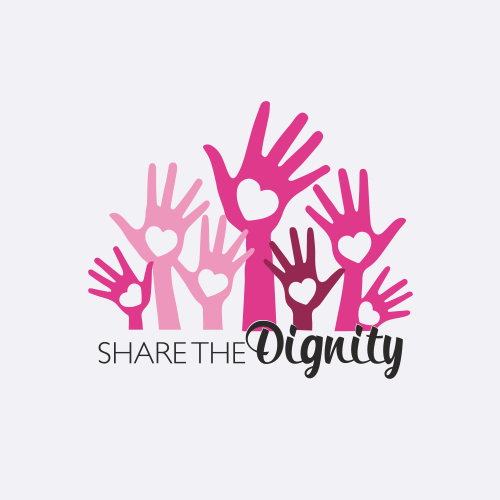 John Lyons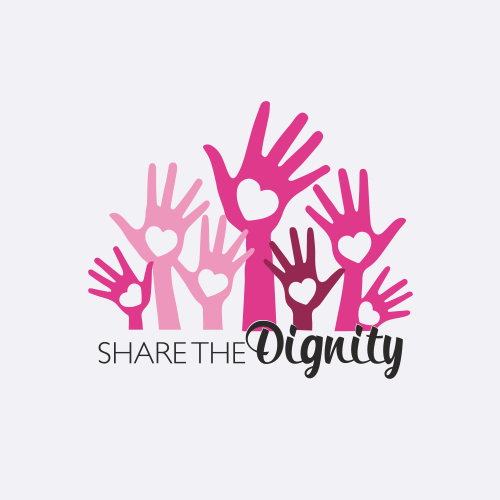 Janelle And Ian Penprase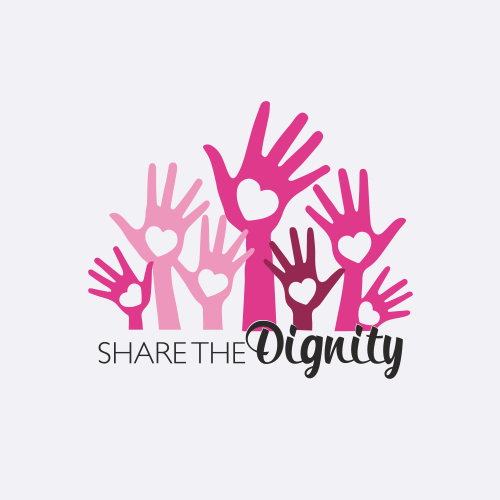 Ralph Bancroft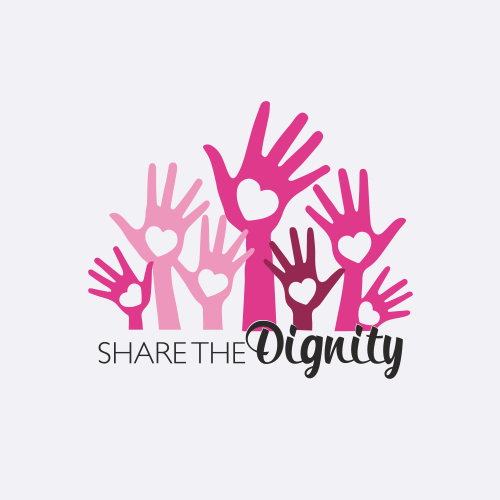 Vanessa Lyons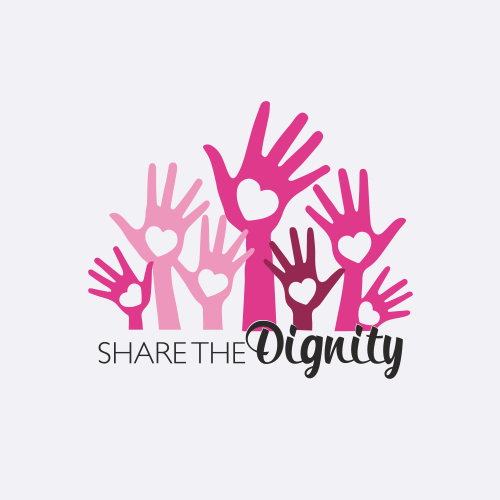 Clarissa Vogt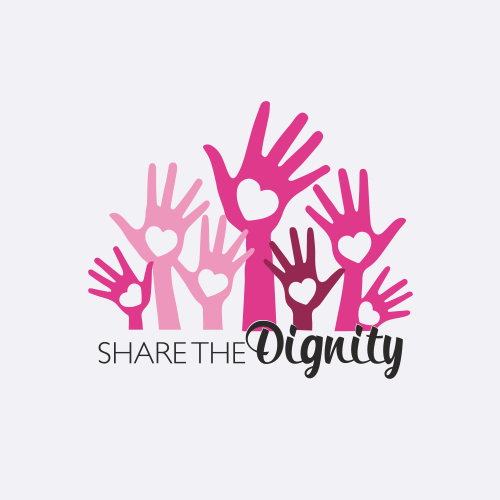 Dale Heinke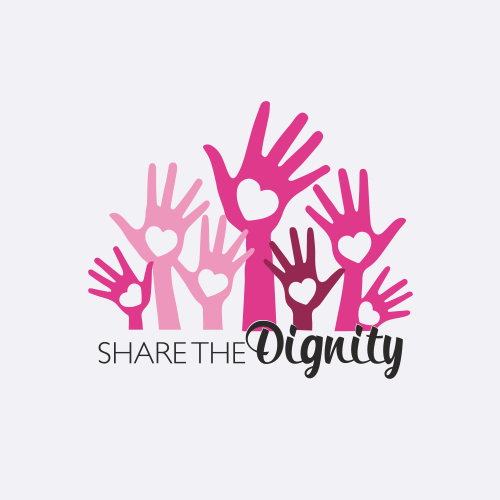 Jayn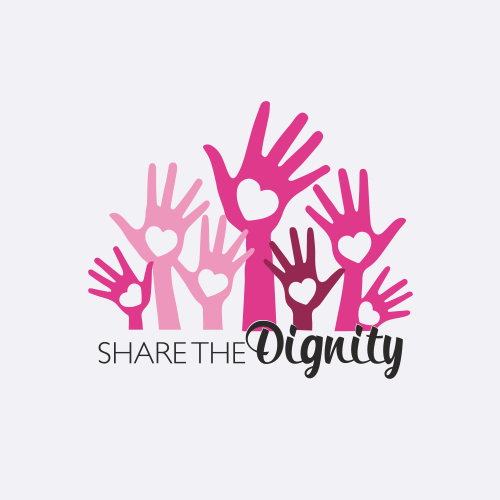 Natalia Kean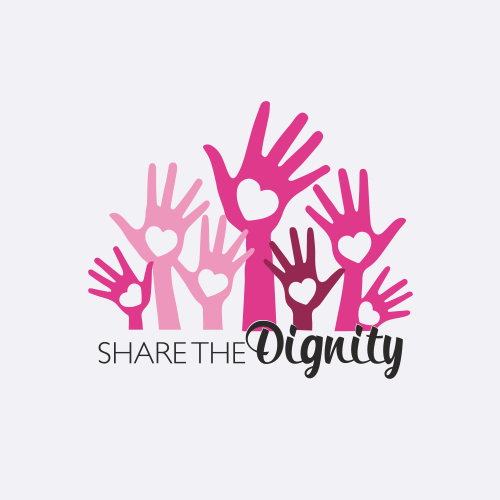 Tom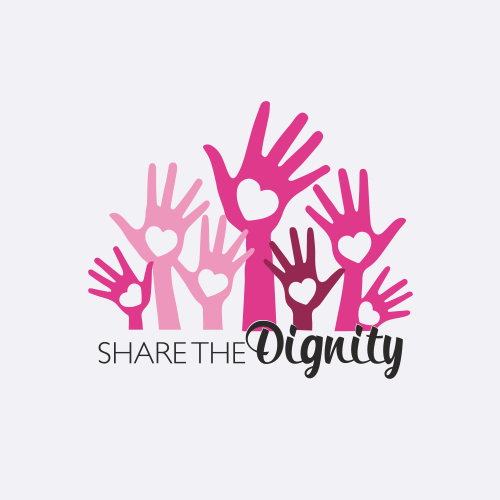 Scott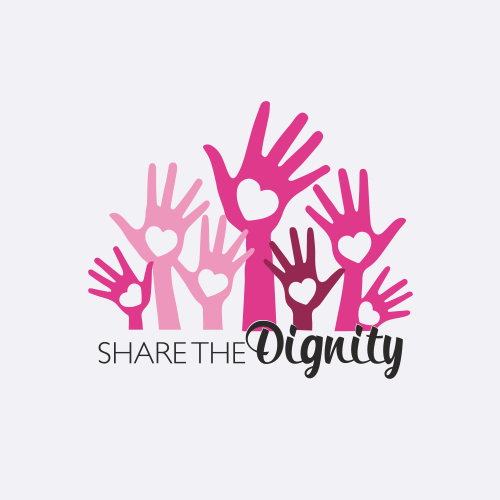 Mr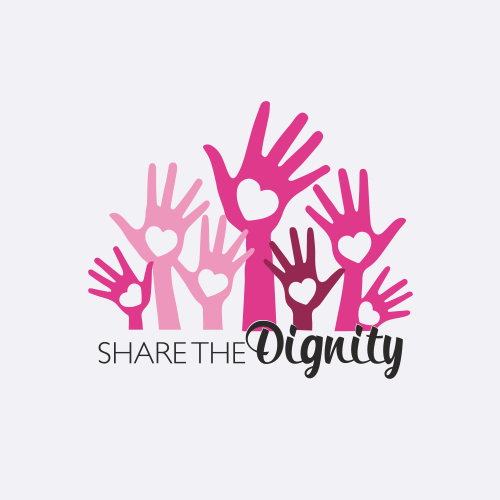 Debg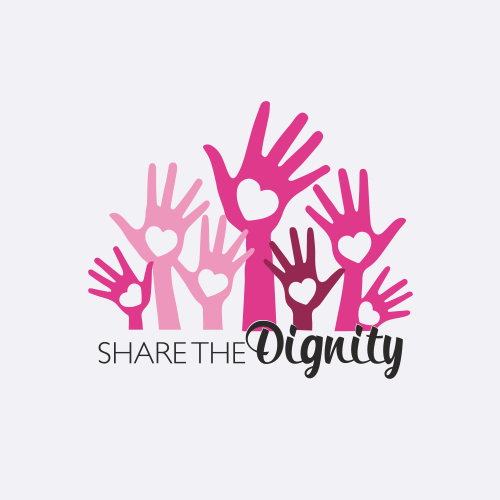 Shelley M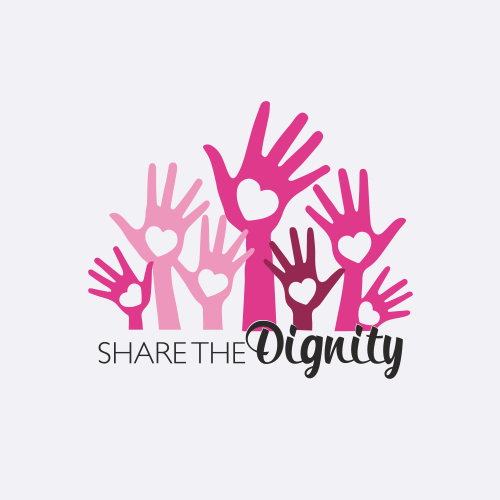 Wendy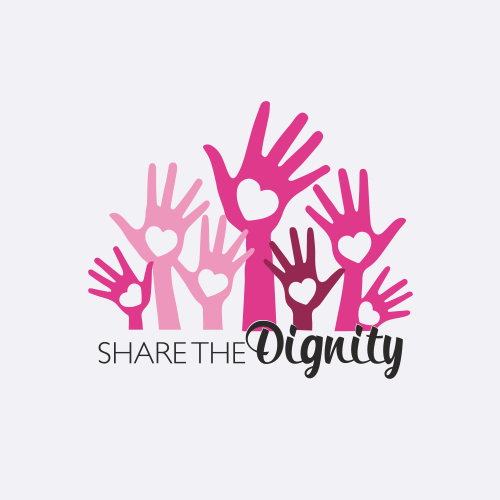 Donna Versteeg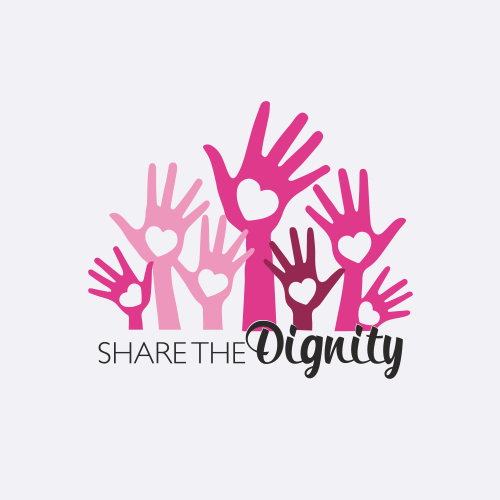 Roof Guard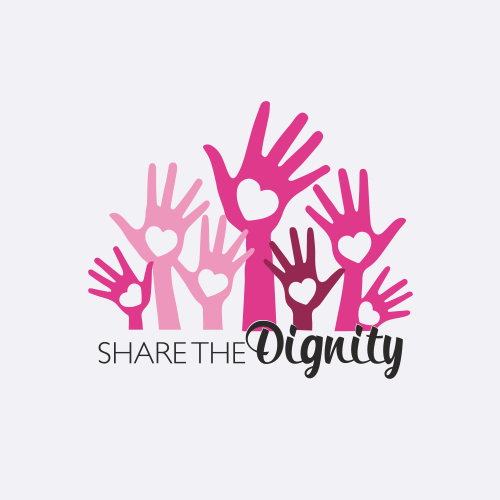 Anna Dennis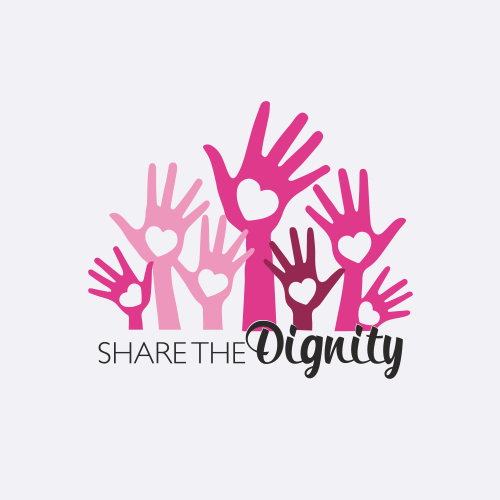 Doug Edwards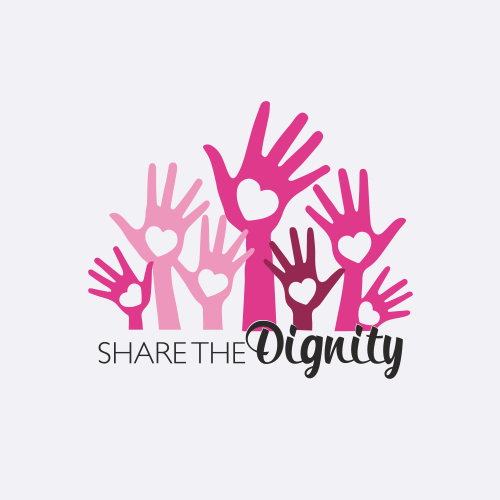 Andrea Bayliss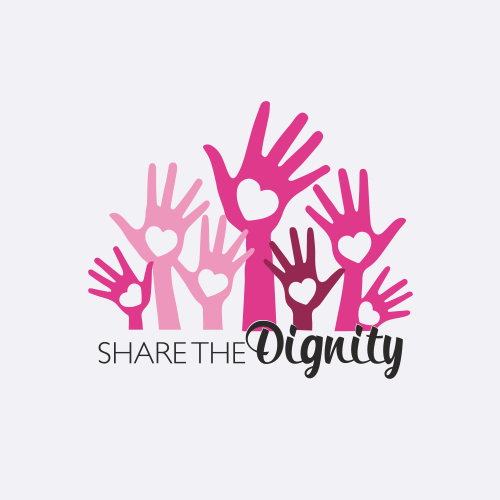 Juleen Brown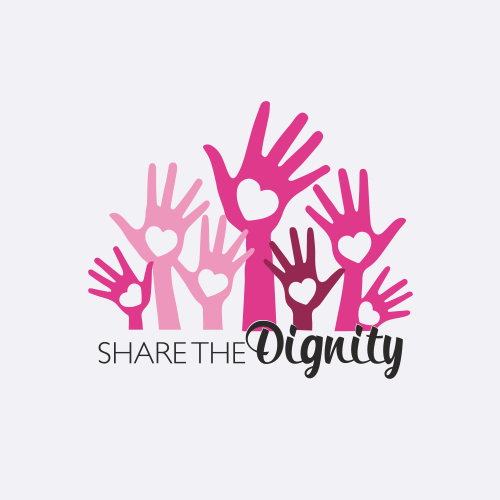 Trent Jordan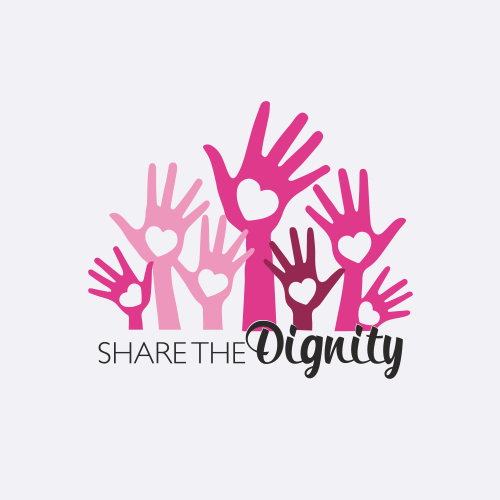 Gail Kershaw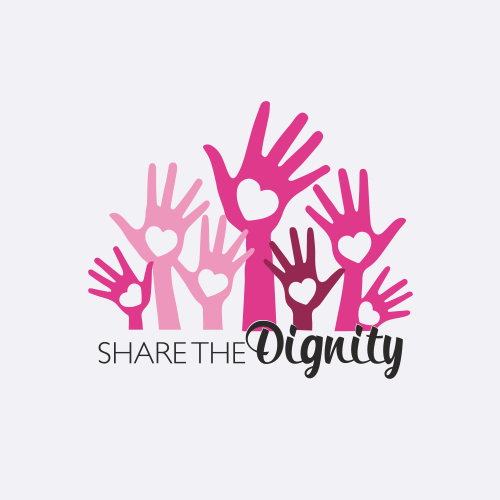 Tessa Clisdell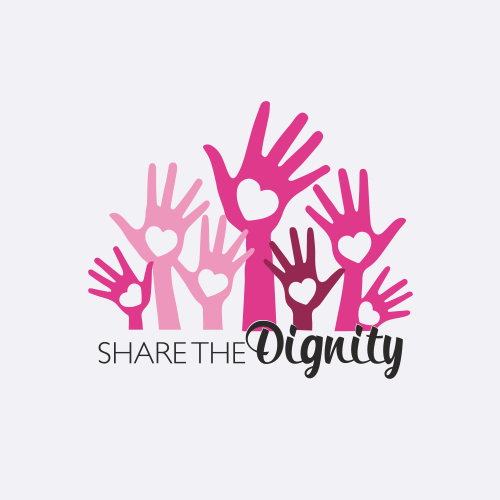 Diane Phipps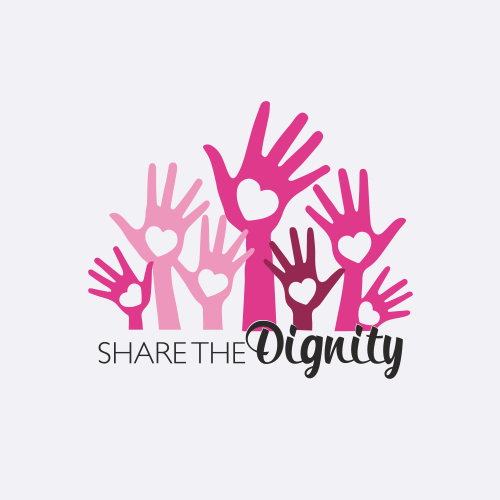 Jacquelyn Penprase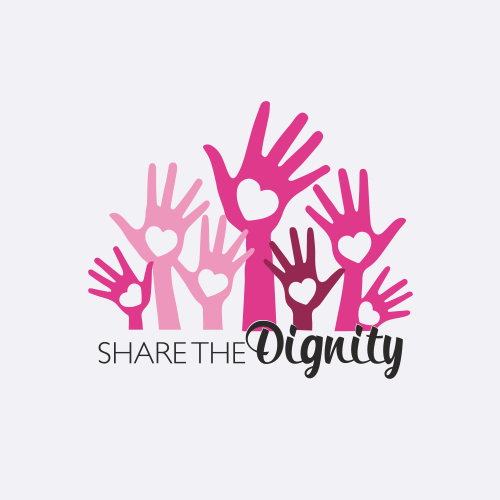 Cassy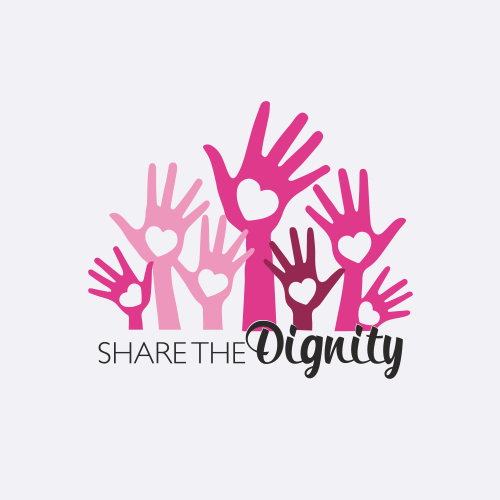 Emma Bulmer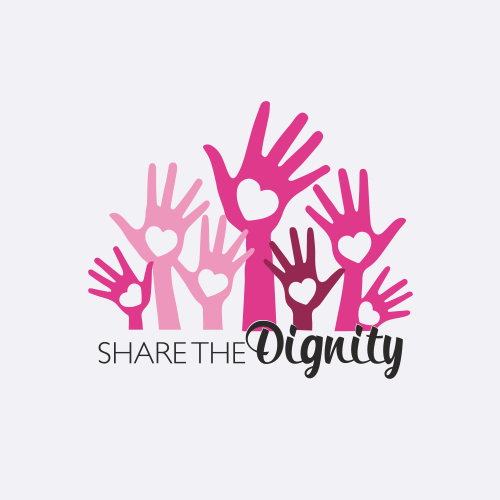 Marguerite Leahy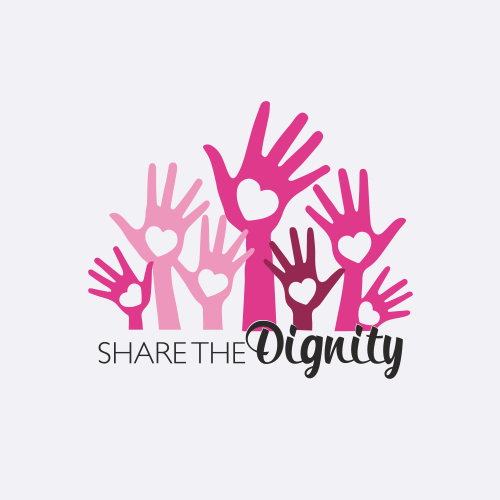 Anonymous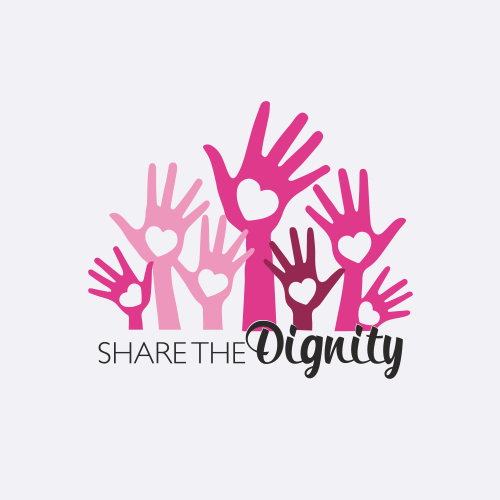 Matt Collins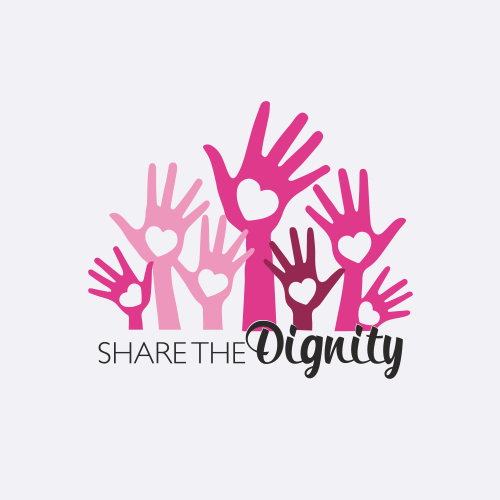 Julia Miller