I'm participating in Move4Dignity this year to make a difference!
Recently I shared this:::
The Battle of Rochelle versus endometriosis and ovarian cysts is about to be over FOREVER!
Mamma mia, here we go again (yep I sang that)!!!!
Tomorrow is the day!
Today I am a little anxious, but the biggest thing I feel is just a sense of relief, in 2019 I went in for a partial hysterectomy but tomorrow it is to be all gone…
My periods have been a battle since they first began when I was 13. I had no idea that the heavy bleeding and the pain that was so crippling I couldn't get out of bed wasn't normal. No one told me that periods weren't supposed to be like that, so I suffered through it in silence.
​As I grew older I got better at working through the pain, but it was always there. I've fought on through years of infertility, countless surgeries, unsuccessful solution after unsuccessful solution… Nothing ever really stopped it. Well tomorrow, I get to have the final say. I get to be the winner in the battle. 🤞
I know that I'm just one in every ten women who have to deal with these issues. And Share the Dignity has made me look at all of what I've been through from a different perspective.
Yes, my insides suck, but I have been blessed. Blessed with the most amazing daughters. Blessed with the money to afford sanitary items to control my excessive bleeding. Blessed with access to a bed and painkillers when the pain was too much to bare. For too many women in Australia, this is simply not the case, so yes, I am blessed.
​Tomorrow as I go off on a well-deserved drug-induced nap (I'm pretty excited about that bit), I know that while I've overshared this journey, it's because I believe we need to talk about these topics in the same way and with the same freedom as we talk about a broken arm or any other medical condition. I would love to live in a world where periods are no longer a dirty secret, and that means I have to commit to having the conversations myself.
I do not believe that there is someone in any of our lives that wouldn't be empathetic to a woman, girl or menstruating person having to use socks or newspaper to deal with her period if we just start talking about it more!
​And while the problem is huge, the good news is that anyone can be part of the solution...
Whatever you do, together we CAN make a difference in this crazy world.
Over 30,000 people have seen that but now it's behind me and I am looking forward!!
It's time to move it, move it… I'm getting ready for #move4dignity and I want to ask anyone who would like to join my team, keep me motivated as each step makes a difference to a woman in need.
I may not cover the 100km I normally would do in October but I am grateful to be on a healing journey and if I can get to 10km next month I will be happy 🙏
My Achievements
Logged First Fitness Activity
Reached Fundraising Goal
Reached 50% of Fundraising Goal
Received First Donation
Shared Fundraising Page
Added Blog Post
Uploaded Profile Photo
Reached Fitness Goal
Sent Fundraising Email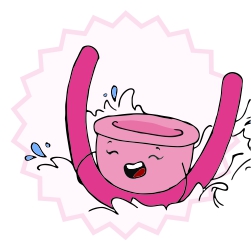 Increased Fundraising Goal