It's In The Bag
The 2020 It's In The Bag campaign will run from the 20th of November until the 29th of November. Drop-off points will be available at Bunnings stores nationwide, COVID-19 restrictions depending on these dates. We are currently doing everything we can and working on contingency plans to ensure It's In The Bag can run successfully and we can continue to help those living in crisis.
In 2019, we were able to donate a record 134,010 #ItsInTheBag donations to those in need, bringing our three year total to 517,918 bag donations. The bags were made up so much love and care from all who donated, filled with the basic essentials, period products, and so many more special gifts for people in need during Christmas time.
If you cannot make it to a Bunnings store between the 20th - 29th November, you are welcome to mail your donation to us at: PO Box 345, Sandgate, QLD, 4017.
If you're planning on taking part in It's In The Bag in 2020, please click more information below.
What's in the Bag?
We collect three types of bag to ensure those in need receive the items best suited to them. For more information, please visit here. The three types of bags we collect are:
Adult Bag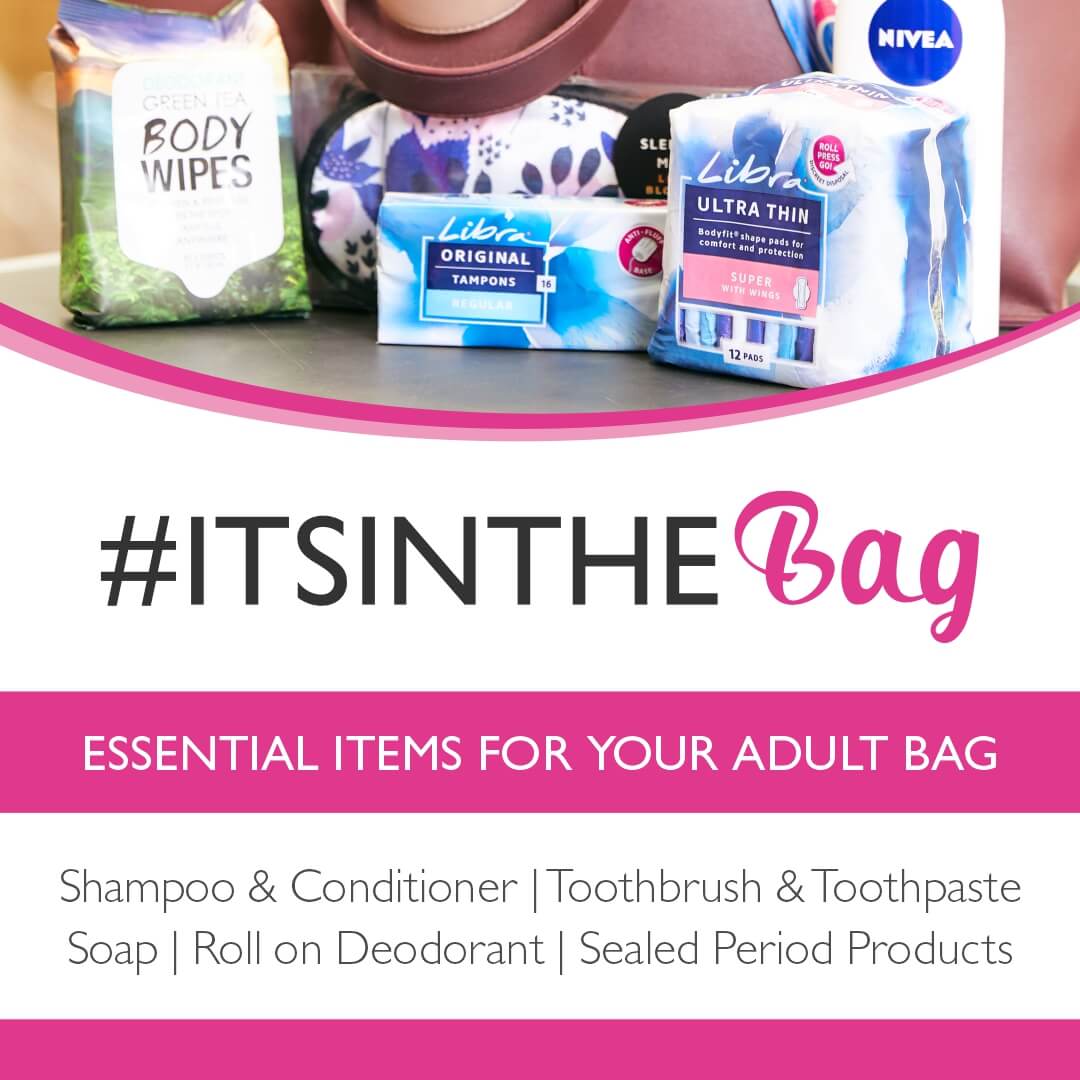 Mum & Bub Bag
Teen Bag
Resources
Download resources ready for It's In The Bag 2020.